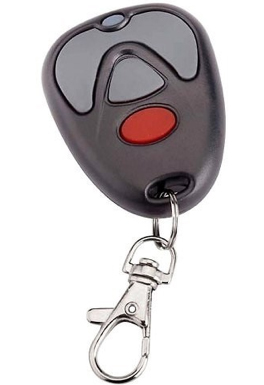 HOW TO SYNCHRONISE MC GARCIA ROLLING CODE REMOTE CONTROLS
MC GARCIA remote control synchronisation can only be performed directly on the receiver itself.
Synchronising the remote control directly on the receiver
1. Press the record button (PCB) for one second and release. The red LED (LD1) on the board will light up.
2. Press the button on the remote control to record the desired channel.
3. The LED (LD1) on the board will flash, awaiting confirmation.
4. If you only want one button, confirm it.
5. If you want two buttons, confirm with the second of your choice.
6. If you want four buttons, repeat steps 1 to 5 with the remaining buttons.