THE MAXIMUM DUPLICATING CAPACITY ON THE MARKET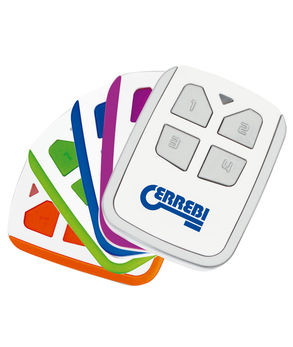 The "Simply" goes to expand the range of compatible remote controllers for garage doors, entrance doors, and automated barriers. For variable frequences (280-400 Mhz), 433 Mhz and 868 Mhz, whether fixed code or Rolling code. Copying by facing in just three steps, with automatic choosing of frequence and code.
- Duplicate 95% of fixed codes and over 40 rolling code brands onto any of the buttons.
- Wireless code and frequency capture with no need for adjustments. Each button uses different codes and frequencies.
- Operating frequency: 433-868 Mhz.
INSTANT DUPLICATION
Duplicate in two simple steps. 1. Remote control preparation. 2. Transmission of information from the original remote control.
THE ROLLING CODE REMOTES THAT CAN COPY