THE MOST COMPLETE REMOTE CONTROL WITH THE LATEST MOBILE TECHNOLOGY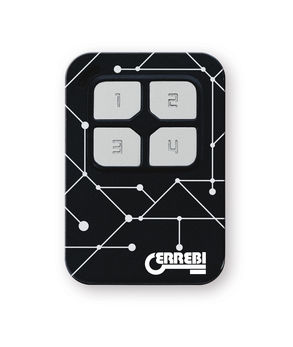 It can create and copy remotes of 280-400MHz (Extra EU), 433MHz, 868MHz, both fix code and Rolling Codes. You can do it by self-learning, by dedicated App for your mobile, or by the PC program ERREBIREMOTESPRO.
SELF-LEARNING COPY
Copying in few easy steps, as indicated on the back of the leaflet, with no need for any device.
COPY OR GENERATION BY MOBILE APP
ErrebiRemotesPro App is available on Play store and App store. It will help you for the copy, and it gives the possibility to manage the advanced functions the remote gets.
COPY OR GENERATION BY PC PROGRAM
PC program permits you to use all the advanced functions of the M-BT, like the generation of a remote, and the copy of a FAAC slave.
THE ROLLING CODE REMOTES THAT CAN COPY